This story is part of a series this year reflecting on the 15 years of Galesburg Community Foundation. The Galesburg Community Foundation was established July 1, 2004, from the sale of Galesburg Cottage Hospital. The Galesburg Community Foundation makes it simple for people to give in ways that make an impact in their communities and invests in local nonprofits to build stronger, healthier communities in Knox and Warren Counties.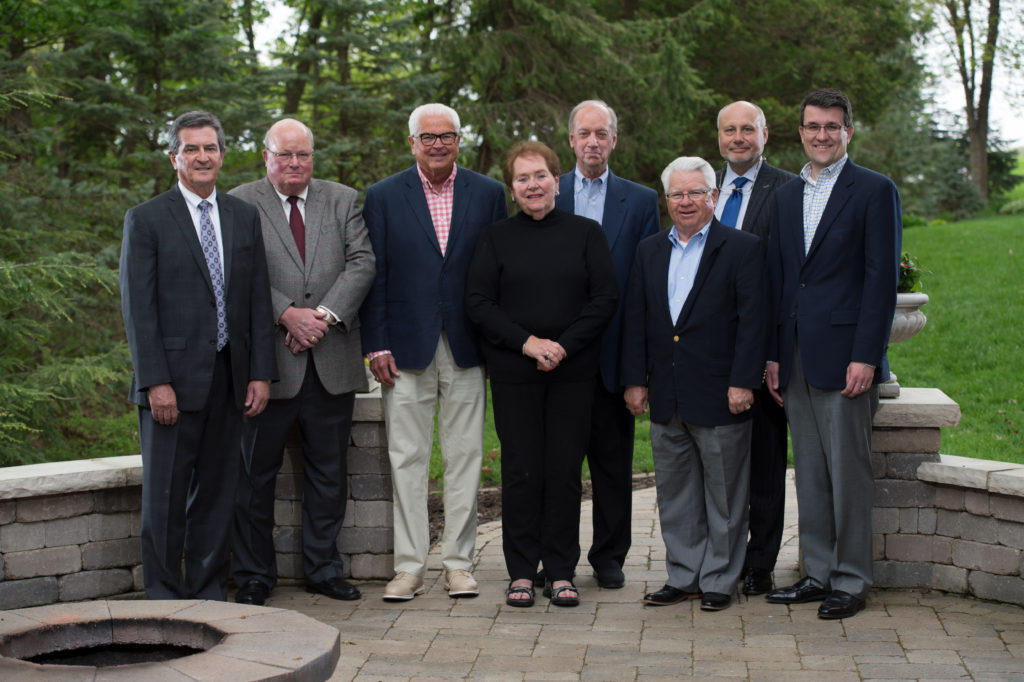 Galesburg Community Foundation is celebrating 15 years of positively changing communities in Knox and Warren Counties forever thanks to generous individuals from across the region. Originally established July 1, 2004, from the sale of the Galesburg Cottage Hospital, the idea to form a Community Foundation was born from the strongly held belief that the money invested in the hospital's foundation should stay local forever.
A decade and a half later, with a dedicated staff and committed board of directors, the Community Foundation has grown into the region's philanthropic leader for charitable giving. This year, the Community Foundation grew to more than $30 million in assets, and has granted nearly $8 million to local nonprofits in the two-county region.
As we celebrate 15 years, Director of Communications Karlie Elliott Bowman sat down with a few of our founding board members and longest-serving staff member to reflect on the most pivotal moments of this work. Here's, a glance into their conversation.
Karlie Elliott Bowman: What was your vision for the Community Foundation 15 years ago?
Lance Humphreys: It was all new to us. I'm not sure any of us could have dreamt that it would become what it has today. It was never a question that forming a community foundation was the right thing. Look what has happened!
Tom Maloney: We wanted to ensure we were faithful to our donors. We were formed out of a health-related foundation, and at first, it had never dawned on me that we might grant to the arts, for instance, which of course helps make up a healthy community.
Dennis Renander: It was just the beginning. My dream as the first CEO of the Foundation was that we could make a greater emphasis. That we would grow. I am so proud to be a part of it.
Josh Gibb: We wanted people to visualize how they could connect with the things important to them—the things that make up a healthy community. Most community foundations begin with scores of people who come together with charitable interests. This began very differently. When we started making grants under the definition of a healthy community, that allowed people to ask themselves how they could make a difference.
Karlie: What has been the impact of having a Community Foundation serve our region?
Lance: We are now the go-to place for philanthropy. Everything is in place here to manage funds in the way our donors intend.
Carl Nixon: We help people identify how they can benefit from using the Community Foundation so that they can help the causes that are important to them. There's already a number of people who have connected with us in this way.
Bob Lindstrom: It's amazing how much the Community Foundation has changed over the last 15 years. It's changed because of the people who are working with the Community Foundation and who are wanting to make great change for their community.
Judge Stewart: We are also better understood by the community. The work we do with the community—this whole thing—has just really blossomed.
Joyce Coffman: Now when there's a real need in the community, I think people feel like the Community Foundation is there and has their back.
Josh: Before we were founded, our community had to figure out how to act on their philanthropy on their own. And then when we started our work, we had to build trust and relationships. If the Community Foundation has done anything, we have defined what endowment is and why it is critical for our communities across Knox and Warren Counties.
Karlie: What does the future look like?
Judge Stewart: This is just going to be a bigger and bigger resource for our region. There will always be opportunities and needs in our communities, and there will also be a resource—this Community Foundation—to support those needs. The possibilities are endless.
Dr. John McClean: We support nonprofits in Knox and Warren Counties—not just Galesburg. With more awareness, we have a chance to welcome more generous people into our work and allow them to make their community healthier through giving.
Joyce Coffman: By giving to the Community Foundation, you're making your home better. If you want a better life, this is one way of making a better life for yourself—and for generations to come after you.
George Peterson: We have great people in our region who will continue to have an interest in their community and giving and sustaining the work that's already be done.
Tom Maloney: It is rare for a community of our size to have a Community Foundation with the assets we do. As time goes on, I believe our work will be a real draw for others to come to our region to live and work. I'm as excited about that as I am for anything else.
Josh: We make philanthropy accessible, and personal. We listen and connect and allow individuals to drive where they want their philanthropy. When allowed to do that, they find ways to have a meaningful and lasting impact. This is just the beginning. I am energized for our future.