Partnerships with professional advisors are central to the work of Galesburg Community Foundation. Professional advisors not only help community members make strong financial decisions but also guide their philanthropic decisions.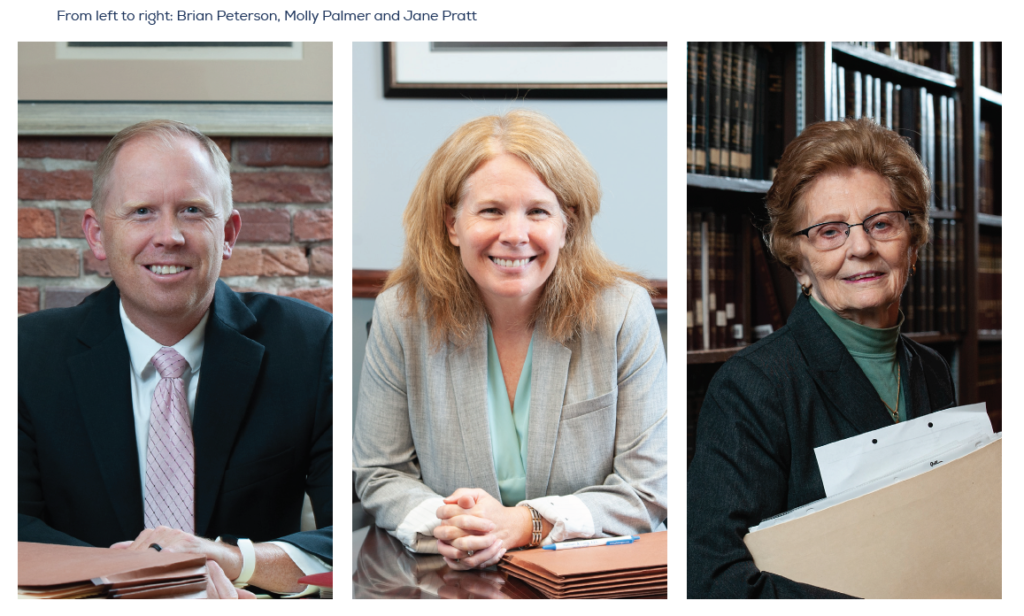 Recently, Director of Communications Karlie Elliott Bowman sat down with three local advisors to gain insight into their work and how they see philanthropy play out in different ways across our region.
Karlie Elliott Bowman: Planned gifts play an integral role in philanthropy. What do you think is the impact of a planned gift?
Brian Peterson: One of the most significant benefits, especially for people born and raised in this area, is they ensure our region will always have resources available to meet its needs.
Molly Palmer: Many people have lived here their whole lives, and they want to return what they have been given. They made their money here, and wish to return the favor to their community.
Jane Pratt: Planned giving through the Community Foundation fills a need for people who don't want to create their own foundation—who don't want the hassle of managing their private foundation and want to lean on the philanthropic expertise of others in our region. Galesburg Community Foundation is an excellent resource for people to live out their philanthropy.
Karlie: You've been assisting clients as they plan their charitable legacy for decades. What trends have you witnessed in terms of giving?
Molly: I notice that many of my clients want to support their church and also have other charitable interests. Planned gifts through the Community Foundation allow them to do both.
Brian: I've noticed in my estate planning practice that clients interested in gifting often plan to give to a national organization simply because they are unsure of gifting options at the local level. They have a desire to give locally, but they do not know where to start. Galesburg Community Foundation is terrific at helping our community understand how they can have an impact locally long after they are gone.
Karlie: Why is it important for people to work with a professional advisor and the Community Foundation?
Jane: Professional advisors have the expertise to maximize the amount that is earned, and therefore, that can be given. The Community Foundation works closely with my clients so their impact can have the greatest impact on the causes and communities they wish to support.
Brian: We are also able to present a variety of gifting options—there are so many available, and it can be overwhelming. Often, people want to make a planned gift or begin giving back to the community during their lifetime but do not know where to start. Once donors learn about the numerous options available, they feel more comfortable with finalizing their gifts.
Molly: It's essential to have an expert look at all the pieces of the puzzle to develop an estate plan that keeps in mind all the ways you want your legacy to be carried out, whether that is charitable intentions or supporting family members. Some people think that they are not wealthy enough and can't give, but the Community Foundation helps people look at the big picture and see ways that they can give in any amount, or partner with more people to give a more substantial gift.
Karlie: How do you think planned gifts to local efforts change communities?
Molly: Planned gifts to local efforts enable stability and continuity. They provide the community with a sense of self-determination.
Jane: I firmly believe we all owe something to our community, to the place and people who have supported us during our lifetime. Some people can give time; other people can give money. The credit for the change in our community goes to the people who give.
Brian: Planned gifts make the community a better place for everyone. They are a way for individuals to continue supporting their passions, or the passions of someone near to them, long after they are gone. These gifts have a direct impact on the community as a whole and make the area a better place to live and raise a family.