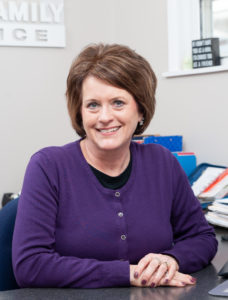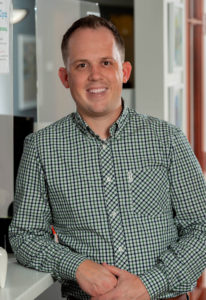 Galesburg Community Foundation welcomes two community leaders who understand the importance of philanthropy to the region: Carol Shaw and Dr. Adam Welty.
Both offer great perspective on how philanthropy can continue paving the path toward a bright future for the entire region.
Shaw, who grew up in Roseville and runs an insurance business in Monmouth, has a long history of serving her community through philanthropy. As a board member and recent president of Warren County United Way, Shaw was quick to see the great opportunity in working with the Community Foundation. "A light just went on in my mind when I thought about the chance to work with the Community Foundation. I could see that this could really allow me to better the community I've loved for so long," she explained.
Shaw is also a member of the Roseville Community Fund advisory board, a fund of the Community Foundation. Driven by a belief in the importance of philanthropy that's accessible to everyone, she has worked hard throughout her career to ensure that any gift, large or small, benefits the community.
"Historically, people have thought that philanthropy was only for the wealthy, but that's just not the case. Whatever anyone can do to enhance the community is beneficial for everyone," Shaw said.
Welty, a dentist in Galesburg, first got involved with the Community Foundation while in dental school—he was a scholarship recipient. After completing his degree, he moved back to Galesburg to begin practicing. That's when he started giving back, which ultimately led him to join the Community Foundation's board. "I care deeply about this community, and I want folks to know that the community cares so much about those who live here too," said Welty.
Welty takes pride in his firm commitment to giving back to the community after benefiting so much from it himself as a scholarship recipient. Now, as one of the Community Foundation's newest board members, he can. "It's so important to inspire and lead by example. That's what was shown to me when I was growing up, and that's now what I want to show others. Our region should be a place that people are proud to come back to, and call home," Welty said.